FAQs About My Home's HVAC Systems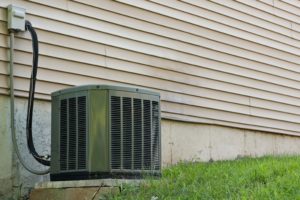 You have questions about your HVAC, and Zimmerman has answers. Here's a look at frequently asked questions related to HVAC replacement, repair and maintenance for residence of Harrisburg, Mechanicsburg, Carlisle, Camp Hill and all of Central Pennsylvania:
What does HVAC stand for?
HVAC is shorthand that refers to the larger system of heating and cooling in your home — it stands for "heating, ventilation and air conditioning." When you think of an HVAC system, think of not just your outdoor and indoor HVAC units, but also think of your ducts and insulation, registers, air returns and ventilation systems. All of these components are part of what the term HVAC captures.
How long do HVAC systems last?
The lifespan of your home's HVAC system will depend on a number of factors. It starts with the quality of installation of your HVAC unit. Product itself is also a factor and you'll notice when shopping for a new unit that there are many options with varying capabilities but proper sizing and installation are just as much if not more critical. Overall use will also depend on how long it will last.
The length of time you can use your HVAC system also depends on how well you care for it. If you're performing regular maintenance your HVAC unit will more than likely last longer.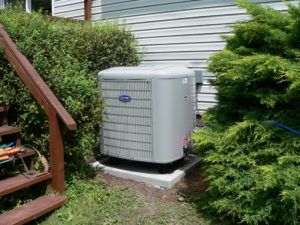 What are we seeing throughout Central PA? Traditional air conditioners and heat pumps are lasting roughly 12-14 years, that's not to say they could last 24 years or fail at 6 years. Forced air furnaces tend to last longer, around 16-18 years. And oil boilers tend to last the longest.
What regular maintenance does my HVAC system need?
Know that air flow is of high importance for your HVAC system. It needs free and unrestricted airflow to work at its best. Change filters regularly to ensure that your HVAC system isn't blocked up with dirt and debris. And keep your air registers and returns unblocked by furniture or other items if possible.
Regular maintenance visits through our planned maintenance agreements ensures that your system is operating at its peak potential, and maintenance also helps identify and alleviate issues before they spiral into costly repairs.
Maintenance on hvac equipment is like that of an oil change. It should be done seasonally, not necessarily before the start of a season, just as long as it is done on an annual basis or for a heat pump, bi-annually.
How do I know if I need to replace or repair my HVAC system?
Any home appliance is going to go out in time, which leads to one of the homeowner's greatest dilemmas: Repair or replace? Repair is always a good idea if your HVAC is relatively new and repair costs are not too great, we always check warranties first. If a system is starting to age and show signs of inefficiency, costly repairs can start to become more frequent.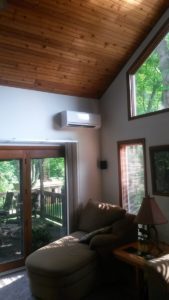 Often, investing in a system that is aging will lead to more headaches and more expense. Then replacement simply makes more sense and may be more cost-effective to move forward with a replacement. Remember that replacement is inevitable, and it's best to time replacement before you get into a period of costly repairs or an emergency situation.
How do I choose the best HVAC system for my home?
Zimmerman's provides a full evaluation of your home by assessing the needs of you and your home. The size of the system will be verified, occasionally systems are sized incorrectly which can lead to a shorter system life and higher utility costs. This is why we perform a detailed load calculation to determine the exact system size for your home. Ductwork along with the rest of the home will be evaluated to determine a series of options that will best suit your needs.
The installation is critical no matter what product is installed into a home. If inadequacies are already present in the ductwork or home, a new system will not necessarily take care of the problem, it will simply perpetuate with the new system.
How long does a HVAC install take, and how long does a HVAC repair take?
Every installation is different and numerous factors play a part in determining how long an installation will take. Our typical installation crews consist of 2 highly trained installers and almost any job will take at least a day. We are not going to be the fastest installing company, but our technicians will be the most thorough because of the additional work we put into every one of our installations.
Repairs can take anywhere from an hour to a whole day. It all depends on the nature of the repairs. Fortunately, many of the parts we need we keep readily stocked on our trucks or in our warehouse, but if a specialty part needs to be ordered, it could take longer.
Why Choose Zimmerman?
We have been located in downtown Mechanicsburg since 1980 serving the Carlisle, Camp Hill, and Harrisburg areas since 1980. We are family owned. We are licensed, bonded, and insured. We have the most experience with the most certified and trained technicians. We are a Carrier Factory Authorized Dealer who has won the President's Award 5 years. We are a Mitsubishi Diamond Elite Dealer. We have been voted Harrisburg's Simply the Best 11 years in a row. We are dedicated to our employees and our clients.
Contact us today for service on your home's HVAC system.
https://www.ezimmerman.com/wp-content/uploads/2017/06/ez-logo.jpg
0
0
admin
https://www.ezimmerman.com/wp-content/uploads/2017/06/ez-logo.jpg
admin
2017-06-08 14:58:38
2021-12-10 13:38:27
FAQs About My Home's HVAC Systems