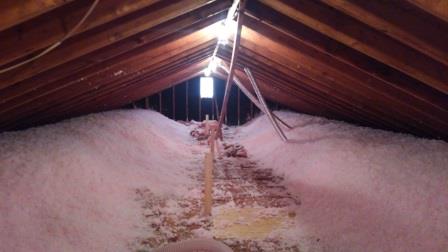 Majority of homes in Central PA fall woefully short in the insulation department – especially in attic spaces.  Adding insulation to an attic is estimated to decrease year-round utility costs anywhere from 10 to 50 percent, that's a pretty solid investment!
Insulation can noticeably improve a home's overall comfort while limiting uneven temperatures.  Additionally, this creates a decreased strain on HVAC equipment especially when burying ductwork in the attic and sometimes can even call for smaller equipment when the time comes for replacement.  In the winter, additional insulation can help to avoid potentially dangerous ice-dams and further damage to gutters and roofs. 
Often, joists are filled with rolled batts of insulation which are roughly 6" deep and considered R21.  The 'R' stands for resistance to heat flow, and the higher the R-value indicates the better insulating ability.  Wood is not a good insulator, so when those joists are visible you are looking at places where heat loss or gain occurs most easily.  Energy Star recommends R49 to R60 in the Central Pennsylvania climate.
Here are some pictures from a recent insulation installation (say that 10 times fast).  Air sealing was done around the outside and all necessary venting was addressed as well as recessed lighting being capped with insulating covers.  Give us a call or submit for an estimate here.
Improve your home's value and decrease your carbon footprint!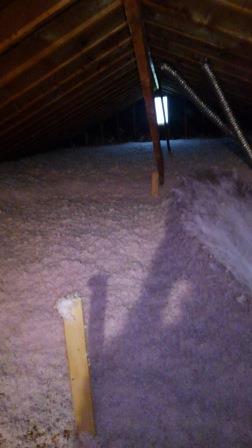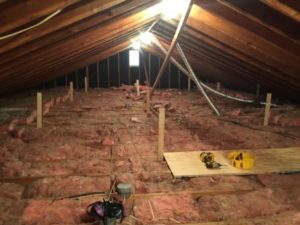 https://www.ezimmerman.com/wp-content/uploads/2017/06/ez-logo.jpg
0
0
admin
https://www.ezimmerman.com/wp-content/uploads/2017/06/ez-logo.jpg
admin
2017-06-08 14:31:51
2017-06-13 11:09:50
Adding Attic Insulation