Ductless Heat Pump Split System — Carlisle, PA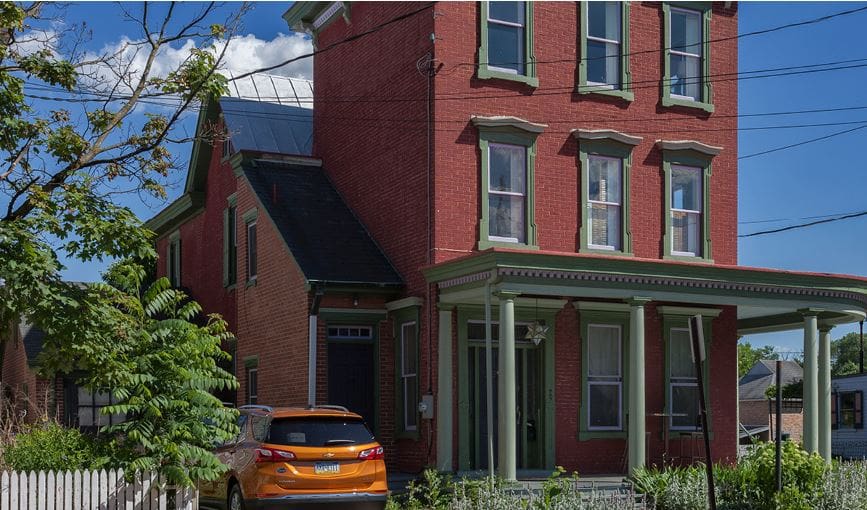 Town: Carlisle, PA
Type of Home: Historic 1895 brick single-family home
Existing System: 400,000 BTU oil boiler system
The Problem: The existing oil boiler was guzzling fuel to keep the home comfortable. It became obvious that a more efficient way to heat the home was needed. Furthermore, there was no air conditioning or even duct work in the home for the summer months.
The Solution: With no duct work in place and air conditioning desired, it was a no-brainer to consider ductless mini-splits as an option. These heat pump systems are able to provide year-round comfort by heating and cooling a space without the need to run new ducts. They are very quiet and extremely efficient. With being such a large home we needed a significant amount of units throughout the home to cover the cooling and heating loads. We also left the existing oil boiler in place as a secondary heat source.
The Result: To avoid impacting the historical aesthetics, we installed two inverter driven outdoor compressors to the rear of the home and hid as much of the refrigerant lines as possible. One outdoor system connected to three indoor wall mount air handlers, while the other system was connected to another four wall mount air handlers. Each individual unit is controlled by an app on a smart phone from anywhere by the homeowner.
Benefits: 
Greatly reduced utility bills year-round
Air conditioning for the cooling months
Increased comfort with individually zoned spaces in the home
Little impact to the historic home
https://www.ezimmerman.com/wp-content/uploads/2017/06/ez-logo.jpg
0
0
Tim Kortze
https://www.ezimmerman.com/wp-content/uploads/2017/06/ez-logo.jpg
Tim Kortze
2018-02-14 09:43:26
2021-05-20 09:33:16
Ductless Heat Pump Split System — Carlisle, PA