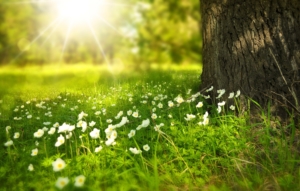 For many of us, we have found ourselves in our homes more than ever, maybe even with additional time on our hands. With warmer weather here, it's the perfect time to perform the regular maintenance around your home that often gets ignored – just please leave the bigger projects to the professionals. We hope that you are making the most of your time; here are some of our recommendations to get your home in order for the spring.
Inside Your Home:
Check and clean the clothes dryer vent from the dryer to the exterior vent cap; making sure there are no obstructions. Dryer lint is incredibly flammable and poses a fire risk.
Try out your air conditioning system before the first hot day of summer. If there's a problem, you can have it repaired earlier.
Remember to inspect/replace your HVAC filter monthly or according to manufacturer's recommendations. Write the date for the next change on the filter.

1″ filters every 1-3 months : larger media filters may be 3 months all the way to a year

Check the operation of attic fans. They run on little energy and can help reduce summer cooling costs.
Clean your refrigerators ice maker
Install new batteries in smoke and carbon monoxide detectors.
Check your sump pump to make sure it's fully operational. Do this by filling a 5-gallon bucket and dumping it into the sump pit, this will force the pump to run. Consider installing a battery backup if you have water in your basement regularly or have a finished basement.
Remember to change your return vents. For the cooling season, open the top vent and close the bottom.
Outside Your Home:
Check outside faucets for leaks. Have someone in the basement while someone turns each of the outside faucets on. Make sure nothing is leaking. If any leaks appear turn the shut-off valve to the faucet off and call to have it repaired.
Check gutters for leaks and have them repaired so they will divert water away from your home during a heavy rain and not into your basement.
Check other outside venting to make sure there are no blockages
Check underneath your deck for signs of insect or animal damage.
Clean up fallen limbs, branches and other debris around the home to discourage wood-eating insects and burrowing animals.
Clean out basement window wells.
Trim branches and bushes from your outdoor heating/air conditioning unit. This allows good air flow, allowing the unit to work more efficiently.
Remove A/C Cover
Feed lawn or reseed if necessary.
"Summerize" your winter snow removal equipment according to manufacturer's instructions.
Check the roof for any loose or missing shingles. Call a roofing company before the summer rush.
Most importantly don't forget to take the time to enjoy the spring and to take care of you!
https://www.ezimmerman.com/wp-content/uploads/2020/04/spring-276014_1920.jpg
1221
1920
Tim Kortze
https://www.ezimmerman.com/wp-content/uploads/2017/06/ez-logo.jpg
Tim Kortze
2020-04-07 15:52:42
2022-03-29 10:12:15
Spring Chore Checklist