HVAC, Plumbing and Electrical Services

https://www.ezimmerman.com/wp-content/uploads/2017/06/service-icon3.png
134
105
admin
https://www.ezimmerman.com/wp-content/uploads/2017/06/ez-logo.jpg
admin
2017-06-08 13:57:02
2019-02-28 09:49:29
Home Plumbing Services

https://www.ezimmerman.com/wp-content/uploads/2017/06/service-icon7.png
134
72
admin
https://www.ezimmerman.com/wp-content/uploads/2017/06/ez-logo.jpg
admin
2017-06-13 11:00:20
2019-11-12 16:01:12
Water Conditioning and Filtration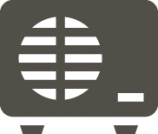 https://www.ezimmerman.com/wp-content/uploads/2017/06/Service-icon-_0009.png
134
158
admin
https://www.ezimmerman.com/wp-content/uploads/2017/06/ez-logo.jpg
admin
2017-06-08 14:03:41
2019-06-04 14:28:26
Air Conditioning Repair and Services

https://www.ezimmerman.com/wp-content/uploads/2017/06/Service-icon-_0001.png
134
143
admin
https://www.ezimmerman.com/wp-content/uploads/2017/06/ez-logo.jpg
admin
2017-06-08 14:04:46
2019-05-22 13:36:38
Geothermal Heating and Cooling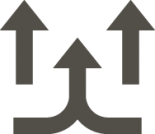 https://www.ezimmerman.com/wp-content/uploads/2017/06/Service-icon-_0015.png
134
155
admin
https://www.ezimmerman.com/wp-content/uploads/2017/06/ez-logo.jpg
admin
2017-06-08 14:09:25
2019-03-22 14:09:44
Air Filtration and Duct Cleaning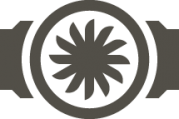 https://www.ezimmerman.com/wp-content/uploads/2017/06/Service-icon-_0004.png
119
179
admin
https://www.ezimmerman.com/wp-content/uploads/2017/06/ez-logo.jpg
admin
2017-06-08 14:11:20
2019-11-12 16:03:54
Electrical Services in Harrisburg, PA
HVAC, Plumbing & Electircal Services in Mechanicsburg, West Shore and Greater Harrisburg
For complete home plumbing and HVAC services in the Harrisburg, Mechanicsburg and West Shore areas, Zimmerman is your total solution. Remember, no matter which home plumbing and HVAC services you employ with Zimmerman, we guarantee all of our parts and labor for one year. And don't forget that with the installation of a new comfort system, you get up to a 10-year warranty on system and products and a 100 percent money-back satisfaction guarantee within one year of our installation of your new comfort system.
Our complete plumbing and heating services include:
Whether it's a clogged drain, a broken toilet, a faulty water heater, a sewage pump issue or any other general plumbing problems, our trained technicians can solve them for you day or night. We're ready to make repairs any time, so call us as soon as you experience a plumbing problem, and we'll be over to take care of it right away.
Part of our full slate of heating and A/C services includes complete air conditioning and heating repair, whether you need a few tweaks or a whole new system. Our technicians are trained in diagnosis and repair for any brand or model air conditioner and all heating systems, with 24/7 emergency service if needed.
Our complete plumbing and HVAC services include installation and maintenance of geothermal heating and cooling systems, an efficient, money-saving, environmentally friendly temperature control system that transfers hot or cold liquid through underground pipes to balance the temperature.
Zimmerman can also install and maintain ductless or mini-split temperature control systems. These are efficient, flexible heat pump systems that can be set up to heat or cool the entire house or individual rooms.
There's virtually nothing more important than clean water. Our technicians will do a water quality test to determine the exact condition of your water and suggest solutions that can remove bacterial, unwanted chemicals, bad taste, bad odor and extend the life of your water using plumbing and appliances.
Probably the only thing more important than clean water is clean air. The air quality in your home may be affecting you and your family without you even realizing it. Zimmerman can install air purifiers, humidity control devices, carbon monoxide detectors and electronic air cleaners to maximize air purity in your home. We even offer duct cleaning services, getting rid of dirt and debris from your ducts to keep the system clean.
Backup generators can bring incredible peace of mind in the face of sudden and devastating weather conditions that can knock out your power. With a backup generator, you know your lights, electricity and appliances will keep running even when the grid goes down.
Blown-in insulation for your attic can help you prevent a tremendous amount of heat or cool air from escaping your home. Insulating your attic ductwork can pay for itself in energy savings in a short time. To find out more about any of our services, to schedule a service or for a free estimate, give us a call at 717-697-3528 or contact us today.