HVAC, Plumbing, & Electrical Maintenance Services Near Harrisburg, PA
Regular maintenance of your home's plumbing is highly recommended to aid in the prolonging of the life of your equipment, avoid potential repair costs and ensure efficient and safe operation. When you take care of your equipment with regular home maintenance, the longer it will last. At Zimmerman Plumbing, Heating & Air Conditioning, we provide all of the work you need to keep plumbing, heating and cooling components around your home in the best condition possible.
We have HVAC, plumbing, and electrical home preventive maintenance plans that will satisfy the needs of almost all of your home's equipment
Types of HVAC, Plumbing, and Electrical Maintenance Plans We Offer
The maintenance plans we offer include:
Air Conditioner Maintenance – Your AC uses less energy and cools your home more efficiently when it's serviced annually. Our skilled technicians will clean and adjust your HVAC equipment for maximum performance and keep a look out for worn or failing parts to clean or replace. We'll work with you to maintain your air conditioner and take care of problems before your system breaks down, saving money and staying more comfortable in the process.
Gas Furnace or Boiler Maintenance – Your heating system will get similar benefits from a seasonal check-up. Your trusted Zimmerman pro will tighten, lube and thoroughly clean your equipment's parts while inspecting your unit for potential problems. Regular inspections as well as furnace repairs and tune-ups help your home's heating systems last as long as possible and function well from their first day to their last.
Heat Pump Maintenance – These unique heating and cooling devices require special care. They perform double-duty and use very little energy in the process. To maintain performance and prevent energy waste or unit failure, it's important to inspect your system seasonally. This process includes advanced HVAC tasks, such as checking for appropriate refrigerant charge and air flow.
Plumbing System Maintenance – We offer complete home plumbing preventive maintenance in and around Mechanicsburg, West Shore and Harrisburg. From making sure you have the highest quality drinking water available to ensuring your drains are safe throughout the winter months, we provide prompt and professional service on every visit.
Electrical System Maintenance – Having a certified electrician review your entire home in order for you to know what's going on is valuable to any homeowner. Zimmerman can help with full maintenance inspections of your electrical systems to keep everything working smoothly.
Fireplace Maintenance – There's nothing cozier than the warmth of a fire in winter, but starting one up without inspecting your flue carries a hefty risk. We'll make sure your chimney is capable of fully ventilating your fireplace and that no obstructions will pose health or fire concerns.
Generator Maintenance – When all else fails, it's imperative your generator is ready to roll. One of our technicians will give your unit the care it needs to rise to any occasion. Planned generator  preventive maintenance is the key to keeping your emergency unit in working condition and avoiding the most common causes of failure, clogged filters and contaminated fuel.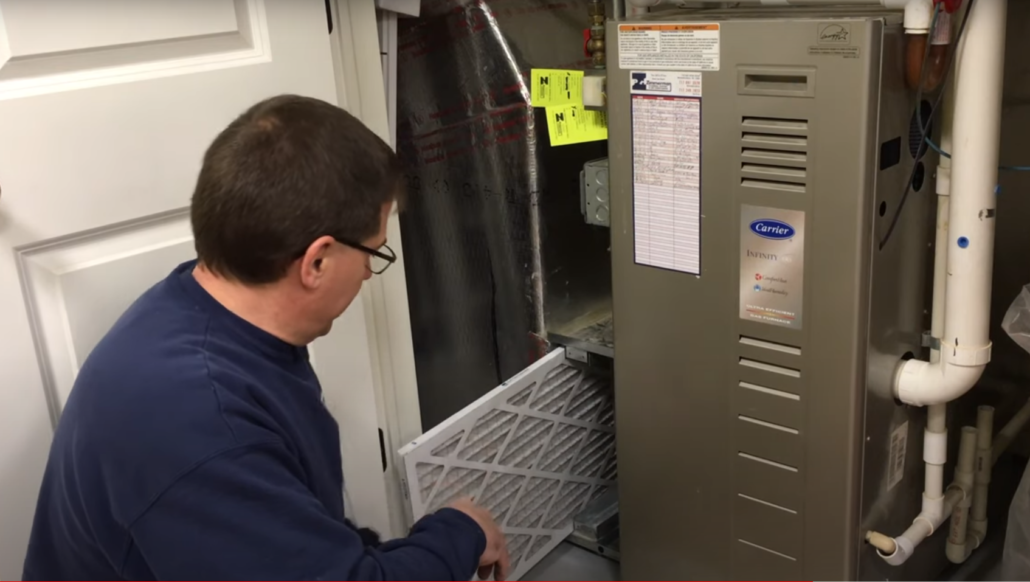 Benefits of Having a Maintenance Service Plan for Your Central PA Home
Longer lasting equipment
Higher efficiency
Cleaner running equipment
Safer equipment
Your home plumbing maintenance and HVAC needs will be handled with expert care and with the utmost customer service. We strive to provide an upscale experience, and we've delivered that time and again. It's the reason we were voted Harrisburg Magazine's Simply Best for Plumbing & HVAC 2005-2017.
What to Expect on a Planned Maintenance Visit
On a planned maintenance visit, our friendly customer service representative will contact you a few days before your scheduled appointment to confirm the date and time. On the day of your scheduled visit, our service technician will call you with an estimated time of arrival. At arrival, our technician will introduce himself, place shoe covers on and ask if you would turn your system on at your thermostat. This is to review any possible concerns or questions you may have with your current systems. Some common concerns our customers share with us:
Uneven temperatures throughout the house
Loud noises coming from the system
High utility bills
Allergy or air quality concerns
Not enough hot water
The service technician will perform tests, record electrical measurements, clean the equipment and evaluate the system operation. If a component does not meet the manufacturer's specifications or is working unsafely, our technician will review the problem(s), explain the cause(s) for failure and provide you with repair costs/warranty information before any repairs are made. Estimates for replacement systems will always be free-of-charge, and any work performed is covered by Zimmerman one-year parts and labor warranty.
Get a Planned Maintenance Agreement to Become a Priority Customer
Save time and money and discover all of the benefits of our extensive maintenance services by enrolling in a Planned Maintenance Agreement. Too often, homeowners forget about the demands of plumbing and HVAC components until the damage has already been done. At Zimmerman Plumbing Heating & Air Conditioning, we keep your equipment on track through friendly maintenance reminders, convenient scheduling and by offering you a savings over the expense of scheduling these services on an individual basis.
As a Priority Customer, you'll receive many fringe benefits not available to the general public. For instance, you get priority consideration when emergency repairs are being scheduled. We also offer you select discounts, and we provide warranty-worthy service to retain your equipment's full value.
Call us at 717-697-3528 or email plumber@ezimmerman.com today to schedule a service or maintenance visit with the leading HVAC and plumbing repair company serving South Central Pennsylvania.
At the completion of all of our maintenance appointments, our technicians review the visit and the system with you, provide any recommendations, and answer all of your questions.
Click here to read all about the benefits of being a Priority Customer.
Learn More About Zimmerman's Services