At Zimmerman Plumbing, Heating, and Air Conditioning we strive to support our customers to the best of our ability, especially when a manufacturer's product fails. Many of the parts and products we use today have been tested for years by our technicians and proven to last. Although when a part does fail, we take it upon ourselves to let our distributors know when this happens to ensure changes are made.  We have severed ties with those who have chosen to not support us under such circumstances.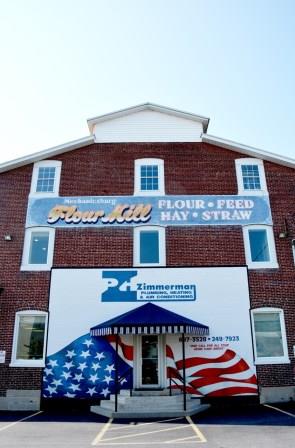 Below are some products that have been recalled in recent years where action is highly recommended to be taken.  Please let us know if we can provide assistance with finding out any more information on any of these or how to have them replaced.  We will do our best to continue to provide you with the most up-to-date information about future product recalls.
Carrier Greenspeed Heat Pumps
An electrical component in the inverter of these heat pumps may overheat.  It is required to replace the potentially defective part.  All systems that fall within this catagory installed by Zimmerman Plumbing, Heating, and Air Conditioning have been indentified, parts have been ordered, and repairs will be made.
Gree Dehumidifiers
Portable dehumidifiers sold from January 2005 through August 2013 with brand names Danby, De'Longhi, Fedders, Fellini, Frigidaire, GE, Kenmore, Norpole, Premiere, Seabreeze, SoleusAir, and SuperClima.  Please visit this site http://greedehumidifierrecall.com/ProductEntry.aspx to see if your unit is safe to continue to use.  If your unit is affected by this recall immediately turn off the unit and unplug it.  Gree is to issue a refund for units that have been recalled.
Rheem Water Heaters
Rheem "Performance Platinum" electric water heaters sold exclusively at the Home Depot from January 2014 through April 2016.  Model, date, and serial number can be found near the bottom of the unit.  These units are to be repaired before continuing to be used.         

Garbage Disposals
10 Brands of disposals sold between December 2015 and March 2017 have been reported to be affected.  These include Barracuda, Franke, Frigidaire, Gemline, Kenmore, Kitcheneater, Luxart, Moen, Stream33, and Waste King.  These should stop being used immediately and contact Anaheim Manufacturing at 1-800-628-0797 for a free replacement installed at no cost to the consumer.
https://www.ezimmerman.com/wp-content/uploads/2017/06/front_of_building.compressed.jpg
448
295
admin
https://www.ezimmerman.com/wp-content/uploads/2017/06/ez-logo.jpg
admin
2017-06-06 13:36:37
2019-07-23 16:10:51
Product Recalls