Don't be Shocked; Information You Need to Know about Your Electric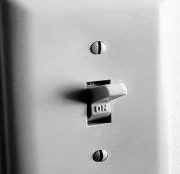 We often don't think about the electricity flowing throughout our homes, yet we rely on it more than ever.  We simply expect it to work when we push a button or flip a switch.  Is your home safe and up to code?  Are your appliances and sensitive electronics protected?  Are you prepared if your power goes out?  Here are some things that may help.
Service Panel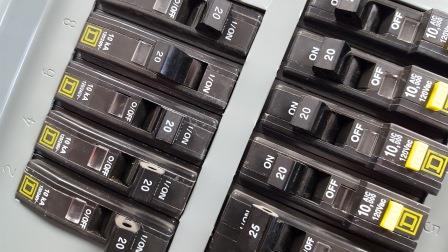 This is the central distribution point for electricity to your home and where electricity will be cut off if a failure occurs.  Modern service panels utilize circuit breakers to 'trip' when there is an issue and are typically 100 or 200 amp
service.  Some older panels use fuses that will blow and will need to be replaced.  Fused panels are often inadequate for today's electrical demand as they commonly use 30 and 60-amp service.  Additional demand on these panels can create a fire hazard.  Some other commonly found service panels in the Central PA region that must be changed when homes are bought and sold include Zinsco, Federal Pacific, and Pushmatic.
Be sure to take the time to know how to shut your power off and label your service panel to make isolating a problem as easy as possible.
Surge Protection
We all know and probably use surge protectors for sensitive electronics, but are these really enough?  The answer is no, some are just glorified extension cords.  It is nearly impossible to protect against every possible scenario that could damage appliances and electronics in a home.  A whole-house surge protector is a great first-line of defense to dangerous surges from either the electrical grid or a nearby lightning strike.  In most situations, the unit will be hard-wired to the service panel.  Even with whole-house surge protection; electronics, internet, and cable lines should still run through a good point-of-use surge protector.  At Zimmerman's we install individual surge protectors on some of our HVAC systems to ensure these investments are protected in the best way possible.
Backup Power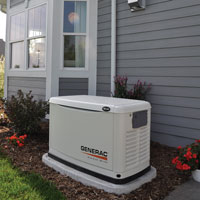 What if your power goes out?  Luckily for us the Harrisburg area is a relatively stable climate but it has become more unpredictable.  A backup generator provides peace of mind and comfort during harsh conditions.  The generator is hooked to an incoming gas line.  When power is lost a transfer switch inside the home keeps electricity flowing to designated appliances or outlets.  Besides refrigerators, and other necessities in a home, a generator is able to backup things often forgotten about like garage doors and sump pumps.  Generators are especially critical for businesses dependent on computers and homes relying on medical devices.
 Electrical Maintenance
An electrical inspection of your home is a great way to provide you with the peace of mind that your home is protected and running efficiently.  A full-home electrical evaluation would include tagging service panels, ensuring existing work is to code, and assessing any areas of concern.  This provides you with the full understanding of your home's electrical system and any options you may have to improve your current system.  Zimmerman Plumbing, Heating, and Air Conditioning has provided electrical services to Central PA for years at the same level of expertise that you have come to expect.
Give us a call or click here to schedule electrical work for your home.
https://www.ezimmerman.com/wp-content/uploads/2017/06/ez-logo.jpg
0
0
admin
https://www.ezimmerman.com/wp-content/uploads/2017/06/ez-logo.jpg
admin
2017-06-08 15:01:12
2022-02-17 11:34:39
Don't be Shocked; Information You Need to Know about Your Electric